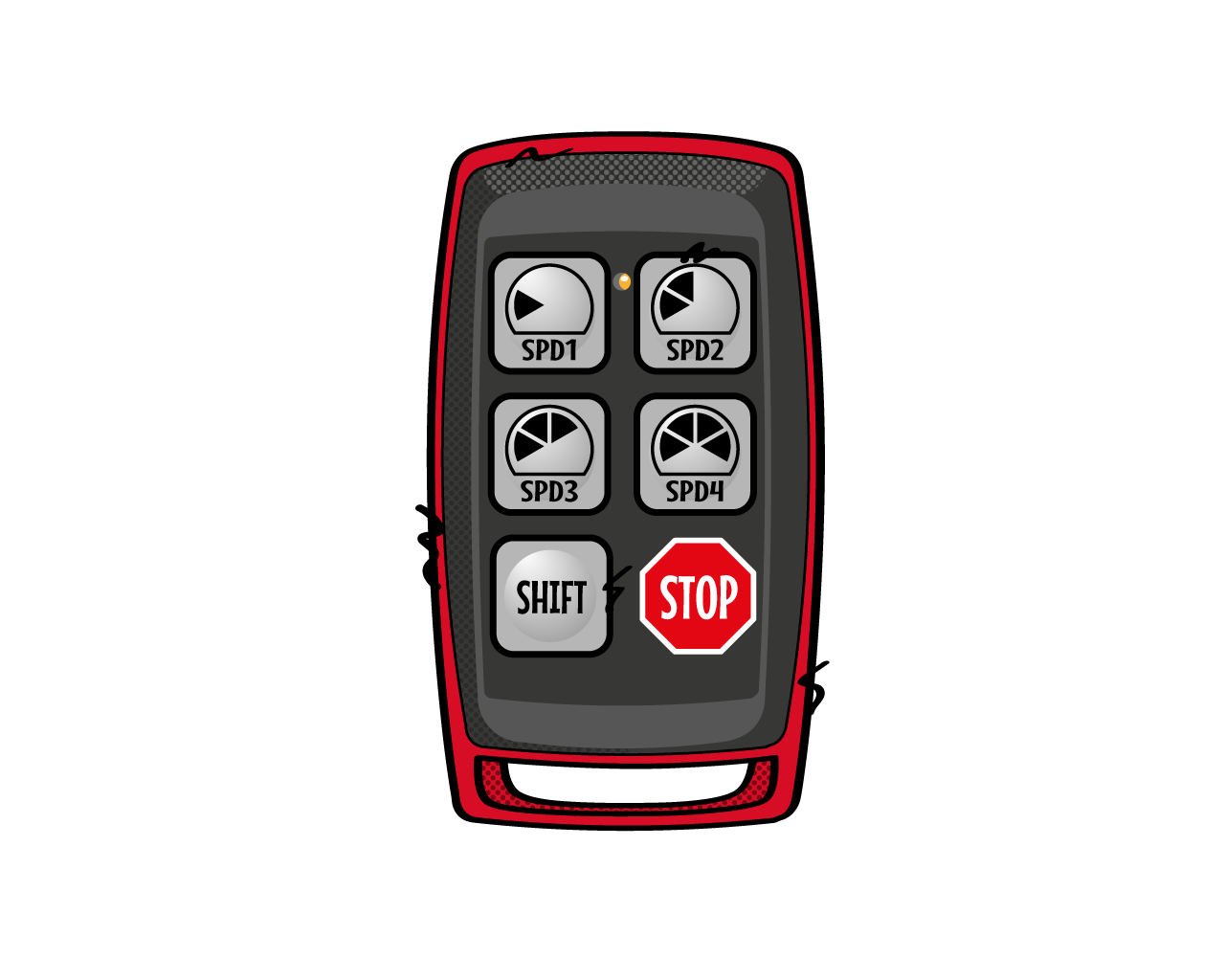 The mini remote control is an attractively priced extra tool which is useful when several people are monitoring the track in different places.
This mini remote control is supplied as standard with a lanyard and has a range of approximately 50 meters.
By installing an Xtra.Black Box, the range of the mini remote control can be significantly increased!