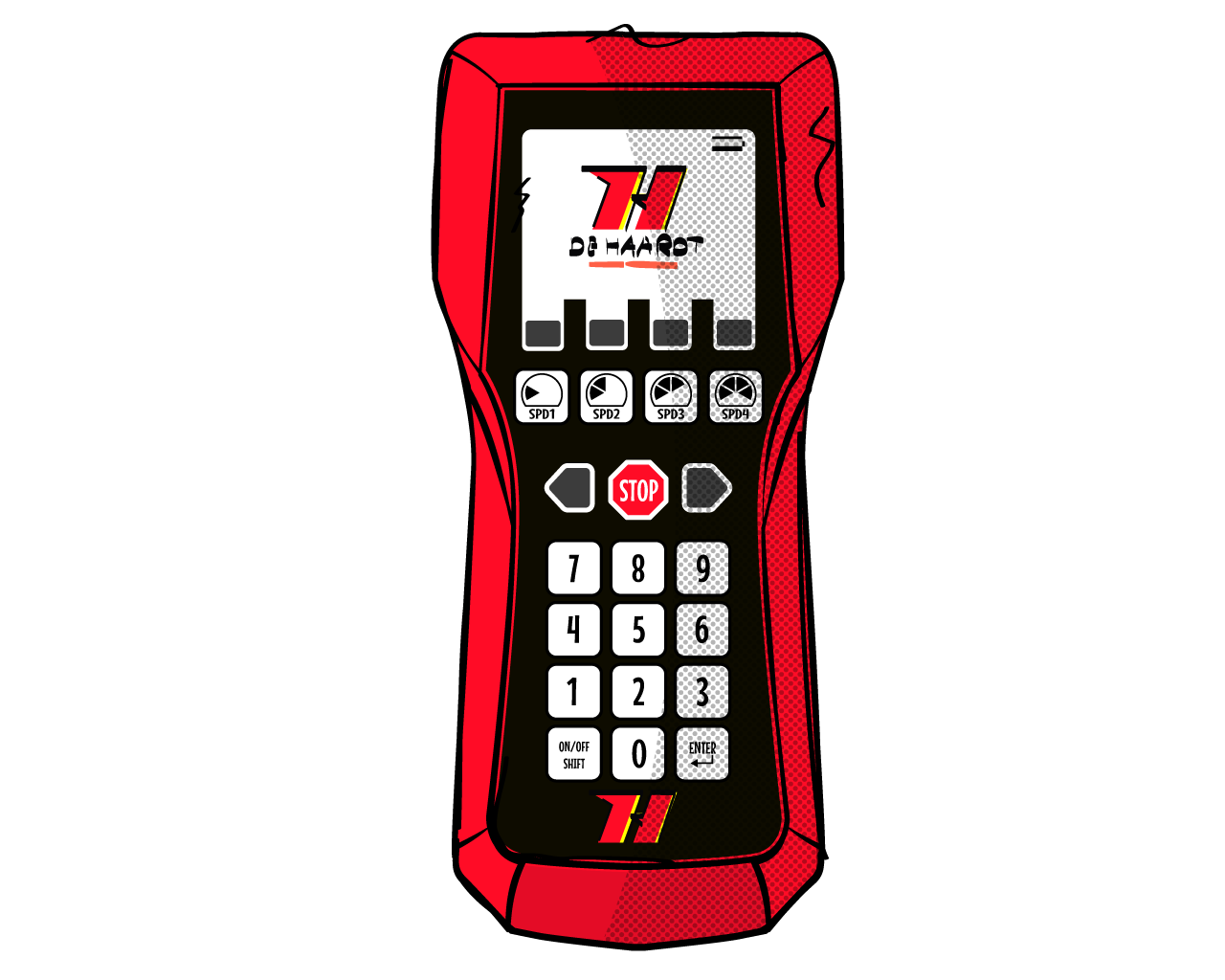 With this portable remote control, your track personnel has full control over the go-karts. It is supplied as standard with a rubber protective cover.
The range of a remote control is between 75 and 100 metres. The installation of an Xtra.Black Box can significantly increase this range.
The speeds of individual go-karts, a particular group of go-karts or all go-karts can be adjusted remotely – for example if a dangerous situation has ocurred on the track.
In addition, the remote control can also be used to impose time penalties on reckless drivers. Individual go-karts can be slowed down for a particular amount of time, as a warning. This restriction is then lifted again automatically.
The remote control can be connected to a computer with a USB cable, from which all activities on the track can be monitored and kept up to date.
New software versions can also be uploaded in this way, without having to send the Xtra.Remote Control back to the factory.